Freelance web developer Tunisia
Freelance Search Engine Ranking
Search Engine Ranking
All online business owners must take the time to find out more about search engine optimisation if they need their business to endeavor. As all online business owners should be aware, the higher a business is in the ranking the more traffic will be driven to their site and so the better chances they need to increase their profit. When you put in the time and effort you can guarantee your business ranks high and that more traffic is driven to your site as a consequence. With these tips you'll be well on the way to improving the ranking of your business and making the almost all of what SEO has to offer .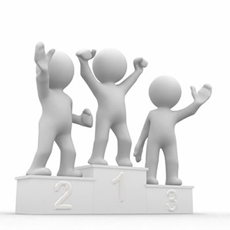 Monitor your search engine placement with my comprehensive Search Engine Rankings Report. A top 10 ranking in a major search engine like Google, Yahoo or MSN will often generate more targeted traffic than an expensive banner advertising campaign - and, a good search engine position is like highly targeted advertising that is both FREE, and effective!
Save hours of time by automating dozens of searches to see how well your pages rank for the keywords that people might search on to find you. Knowing how you're currently positioned is a key step before taking action to improve your rankings.
I produce detailed search engine ranking / positioning reports showing how your site is performing on all major search engines, regional search engines and pay per click search engines.
If you have previously ordered my rankings report you can compare the current results with those you got with the previous report or even with the first or best results.
Web Design
Web Development
Web Application
Web Marketing