Freelance web developer Tunisia
Freelance Corporate Identity Design
Corporate Identity Design
Corporate identity & logo design is a foundation for all of your future marketing activities, creating familiarity and recognition among your audience, communicating your company's ideals, separating you from your competition.
An affordable Corporate Identity Packages include everything you need to launch a successful corporate identity campaign... from your company logo design, business cards, envelopes, letterheads, postcard designs, brochure design etc.
Unique Creative Corporate Identity For Your Business.
My designed corporate identity imparts instant recognition of the ethos of your company or organisation and subtly symbolises your products and services, immediately initiating the first stages of the marketing process.
I analyse your business and your customers and discuss with you how you wish to be marketed. This enables us to understand your business or organisational objectives and apply my business acumen and graphic design skills to the creative design process. I can then design or refresh your corporate branding so that it is an authentic reflection of your business or organisational ideals and identity.
I design a corporate identity to match the perspective of your company and to be attractive to your target market whilst differentiating you from your competitors.
Corporate Identity Design features :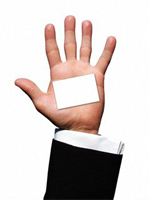 Logo Design
Letterheads
Business Cards
Posters
Brochure designs
Print Work - Flyers
Advertising Banner
Web Design
Web Development
Web Application
Web Marketing