Freelance web developer Tunisia
Freelance Web Copywriting Services
Web Copywriting Services
Before investing in your website it is very important to know who is in charge of making your site content top notch. I not only focus on proving you with quality content that is informative as well as stimulating, I also focus on making the website content encourage your visitors take action.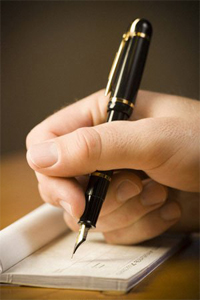 People do not come to your site, to eye great graphics and play with flash pictures. They want information. Fast, clear and simple. If they don't find it on your site, they will search other sites. The bottom line between a visitor and a buyer is a strong web copy. It grasps the customers by providing them with what they actually need. They do not need to search any further. I will help you in creating copy that sells and impresses.
As a professional writer you can rest assured that your content will be a cut above the competition, and written with one important factor in mind, the conversion factor. Converting your traffic into customers is the most valuable thing your website can do for you. This is my most important goal in developing website copy for you, and thus you can rest assured I will do my best to make that goal a reality with each and every project.
Copywriting services include:
Advertising
Business Writing
Newsletter Writing
Web Site Writing
SEO Copyediting
Web Design
Web Development
Web Application
Web Marketing