Freelance web developer Tunisia
Freelance Enterprise Resource Planning
Enterprise Resource Planning (ERP)
I provides cost effective Web Based ERP solutions system that are customized to suit client specific requirements. The extensive knowledge and experience in varied development platforms to develop and provide clients with solutions that are best suited to their business environments. Apart from custom Web Based ERP Development, I also helps clients in implementing and customizing various off-the-shelf Enterprise Resource Planning for small to large scale company.
Web based ERP simplifies back-office process automation for mid-sized and growing business. It provides real-time information about finance, order management, purchase, inventory, employee management, e-commerce and much more. With Web Based ERP Solution, you can accelerate business cycles, improve productivity and reliability, and provide higher levels of service to customers, suppliers and partners.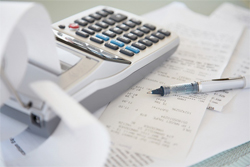 A clear advantage of the web-based ERP solution is that remote users like executives and sales represenatives can access the company system with any browser, which is much more convenient than going through a laptop configured for Terminal Services. A quick and on-time implementation of the solution can be done on your existing configuration set up. That means you do not need to upgrade your network for Windows/Exchange Server and SQL Server database.

As you would have come across more suggestions on ERP, selecting the right one is crucial. The term "Hosted Solution" is rapidly catching up, on account of its own benefits. A web-hosted solution ensures a lower outlay and predictive spread of cost over time. You have a substantial saving in cost (on both the software and hardware, licensing) that can be better invested in your business process.
Web-based ERP removes your headache from the Investment made towards Time and Cost in the maintenance of the server & other hardware.
Web-based ERP also removes your worry about the new functions and features (service packs and fixes). When you go in for a web-based ERP, you can start using it from day one (avoids the worry towards implementation time, which has been cited as one major reason for ERP failure).
Most of the hosted applications are like off-the-shelf software. The web-based ERP application is available to you anywhere and at anytime from a simple browser.
Web Design
Web Development
Web Application
Web Marketing