Freelance web developer Tunisia
Freelance Search Engine Optimization
Search Engine Optimization
As a Freelance Search Engine Optimisation (SEO) Consultant I can help your site rank higher in all of the major search engines including Google, Yahoo and MSN. I always start with a thorough analysis of your potential search terms to ensure that you achieve results that are relevant to your website and business.
Search Engine Optimsation is an art of increasing the visibility of your website to search engines for relevant keywords and phrases. Successful SEO improves the quality and volume of traffic to the website due to higher rank placement in Search Engines Result Pages (SERP). It is very important to do a proper SEO Optimization process to achieve good and top page ranking in search engines. There are many factors which search engines uses to decide the ranking of your website.
Beyond keywords and content, there are a range of services that any SEO consultant worth their salt should be offering. Search engine accessibility / friendliness is one such consideration, along with less obvious items such as the site's structure, information architecture, and content organisation and interaction.
I will closely analyze the theme of your website, keep an eye on your competitor's website and then apply my seo skills to get your site optimized properly for the major search engines. I have a good track-record for writing semantically-relevant, coherent content to be both appealing to website visitors and search engines. I have been writing publicly for many years now and ensure that I write copy that is supported by keyword research and in-depth analysis.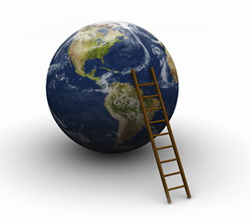 Some of my expert services
Onpage Optimization
Offpage Optimization
Website Analysis
Keyword Analysis
Directory submission
Article writing and Submission
Link building Campaigns
Site Map Generation
If you are looking for hiring a professional SEO consultant with affordable price, please Contact me
Web Design
Web Development
Web Application
Web Marketing